Design your custom Artwork
Many people dream of owning a piece of art that reminds them of something or someplace special that they can enjoy forever! The possibilities are endless for a painting of your favorite place or pet.
Step ONE
Submit a Commission Information Request formThere is no commitment. Just a vehicle to get us talking about creating that special piece of art you've dreamed of. Here you can describe the size, medium (oil, acrylic or pastel), a description of what the subject of the painting and why it's special to you.
Step TWO
I will review the form. I will contact you to discuss the details of your dream painting. During this discussion, typical topics would include reference materials/photos, painting size, topic, the story behind the subject and an overall scope of the commission including any special need date.
Step Three
Once we agree on the scope of the project, I will create a very small sketch/study for us to review in order to ensure we are on the same page. This is the collaborative part of the process where the artist (me) and the dreamer (you) work together to ensure we are both on the same page; or should I say canvas?
Step FOUR
Once we have agreement on the composition based on this sketch and any agreed to changes, I will provide you with an estimate and a written description of your future painting including an estimated completion date.
CREATING YOUR DREAM PAINTING
Step FIVE
When I receive a signed and completed Commission Agreement with a 50% deposit, the painting will be scheduled to begin. As the painting nears completion, I will send a photo (digital) of the painting for your review. At this point, only minor changes can be made.
Step SIX
Upon completion of your painting, I will email a digital picture of the completed painting and an invoice for the balance due. (We can determine the best method for the final payment)..
Step SEVEN
Once final payment is received, the painting will be shipped to you.
Step EIGHT
You or your loved one can then enjoy and cherish your fine art painting forever.
Pricing & sizes
The price is dependent on the painting medium, subject, complexity, painting size and framing options. Here are some examples to give you some ideas.
(Please note these are starting standard prices - discount promotions or coupons can be applied to your order).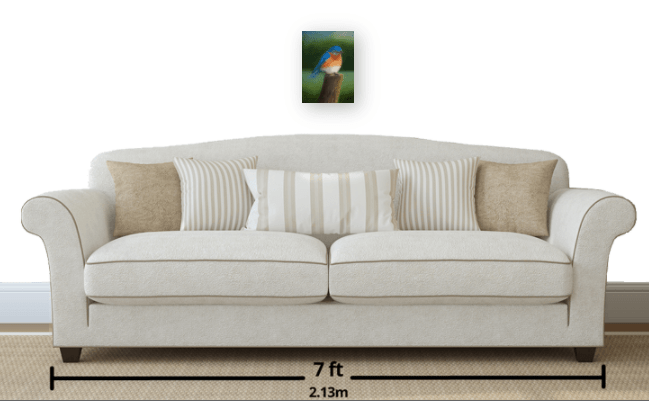 8"x11" - starting at $310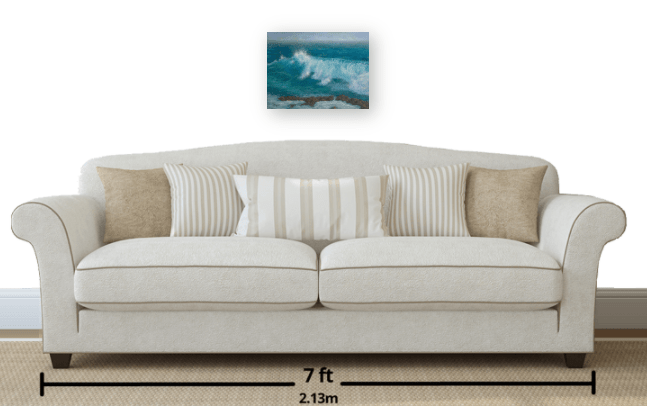 16"x12" - starting at $675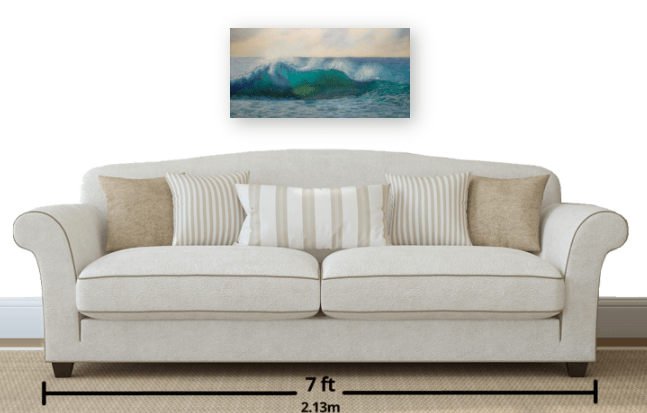 28"x14" - starting at $1375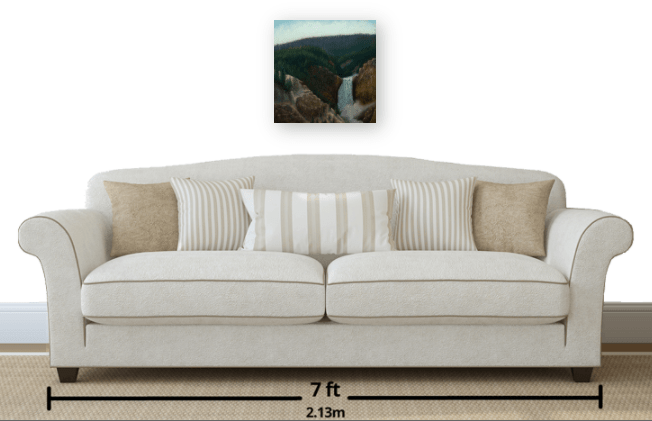 16"x16" - starting at $900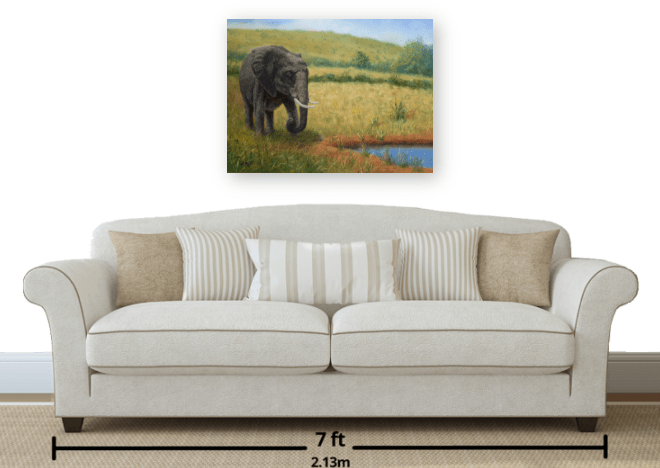 32"x24" - starting at $2690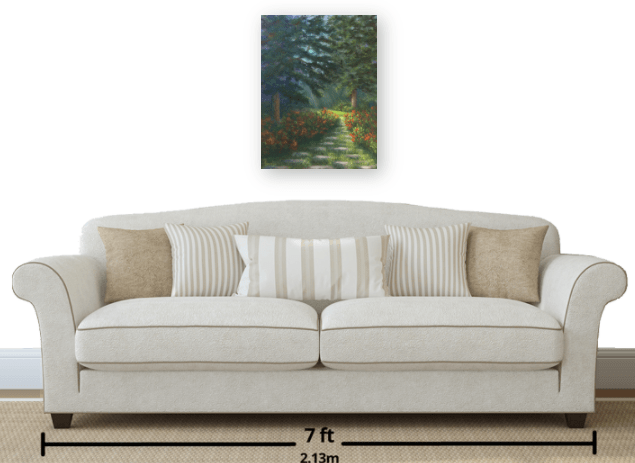 18"x24" - starting at $1510
CUSTOMER TESTIMONIALS
Hear the interesting stories from my lovely customers.
"This painting was an idea my husband had been dreaming about for years, it is a picture of his home city with the forefront being a well known landmark of the city. We were shown Mark's other pieces and were blown away by his talent. Thankfully Mark was willing to accept the challenge of recreating a photo my husband loved which involved many details and different scaling. Mark captures every detail perfectly, it is a truly breathtaking painting that will be displayed in our home forever."
Chrissy Gudak Charlton, NY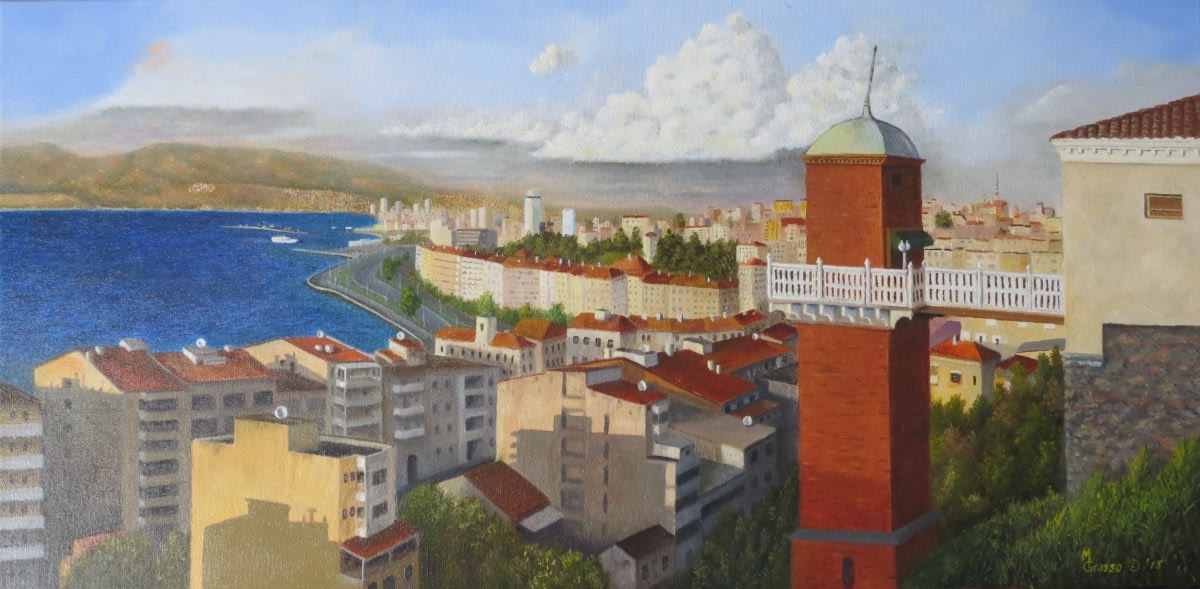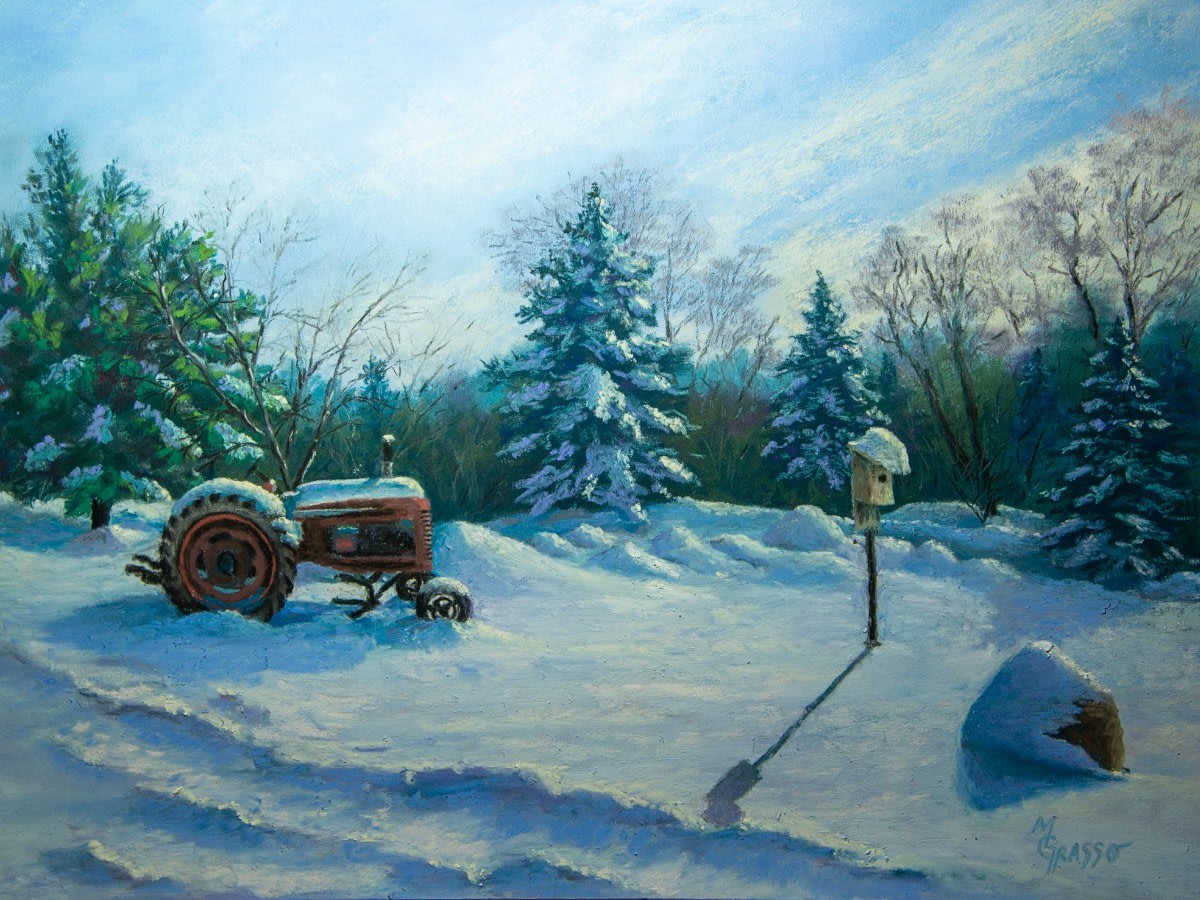 "I remember the exact moment when my boyfriend and I took the picture of my dad's tractor in the snow at Thanksgiving. At the time we just thought it would be a cool picture to send to my dad so he could use it for his phones wallpaper or something. But then we got to thinking how amazing it would be if we could make this into something other than a picture, and we knew just the person to ask. Mark turned this regular old picture of a tractor into an amazing, beautiful, one of a kind painting. The details were perfect. It was like you were looking at it in real life. Giving it to my parents on Christmas Day and seeing their faces recognize what the painting was will be one of my best memories".
Samantha Grippo - Cascade, Iowa
"We are thrilled with our Bluebird Resting painting! From start to finish the process to get our bluebird was professional and very easy. Mark even helped with suggestions for the mat, glass and frame. We're drawing such delight from Marks art. Thanks for everything!"
Buz and Kate Marchesiello - Saratoga Springs, NY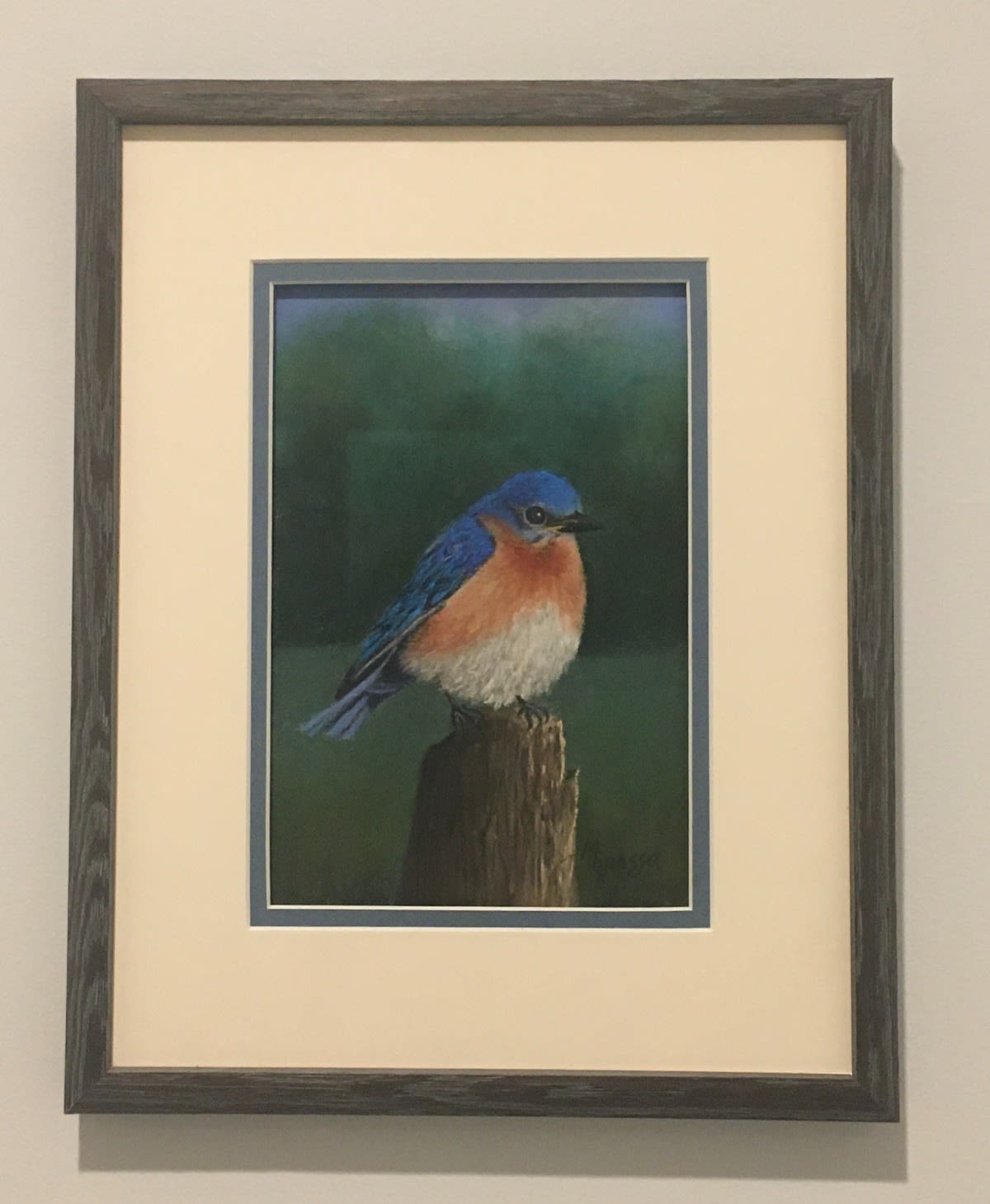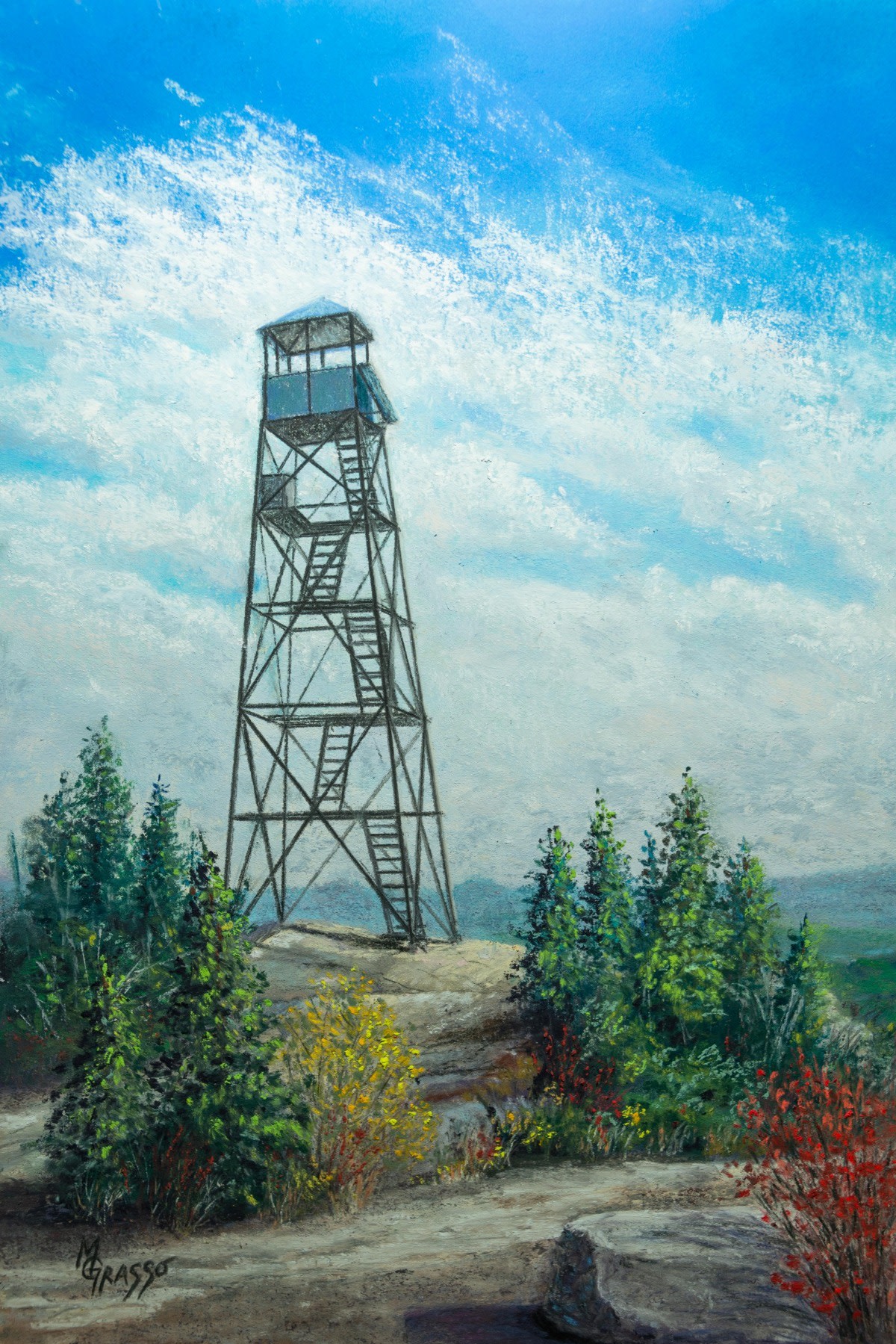 "I wanted to let you know that Joel absolutely loves the painting of the Hurricane Fire Tower. He's carried it to several places in the house to see where he likes it best (final destination not yet final). Thanks again for all your effort. It made a really special gift. It's absolutely what I hoped for".

Lesley Berdine - Lake Placid, NY
Below is the reference photo I started with from the customer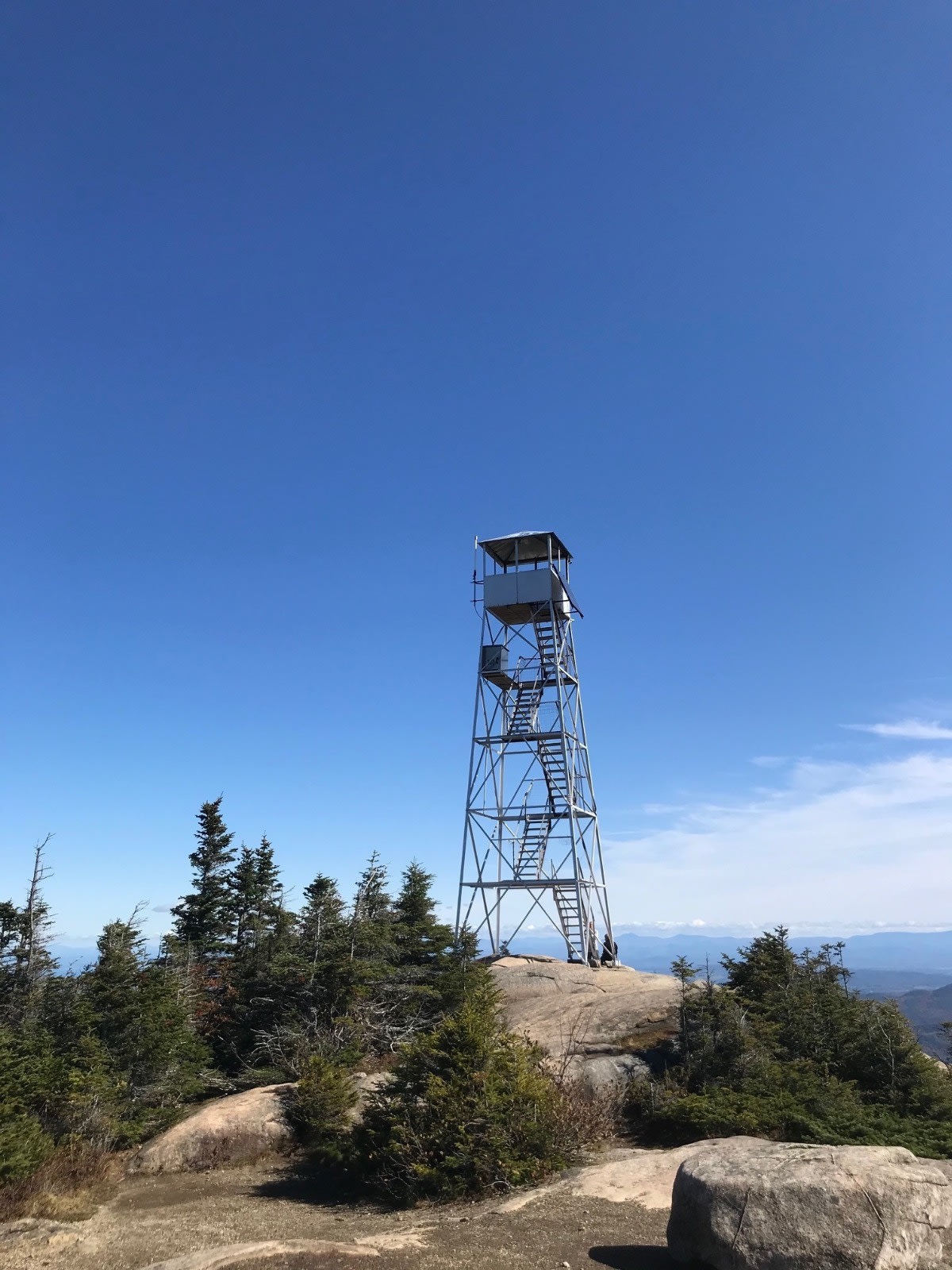 DO YOU PAINT SCENES OR SUBJECTS ON REQUEST?
Yes! I do commissioned work - paintings in oil, acrylic or pastel of subjects you chose. These subjects would be completed to your specifications and painted in my personal style. I have painted many subjects including landscapes, seascapes, houses, animals, pets, scenes which include generic figures.
what is the price of a commissioned painting?
Pricing is based on the complexity of the request, size and painting medium. and framing. Please see the Pricing and Sizes section above to get an idea.
CAN YOU PAINT FROM PICTURES OR PHOTOS?
Yes! Digital photos are preferred with a resolution of at least 300dpi and in .jpeg format. (We can discuss this if you have other formats). A photograph must be at least 4 " x 6". All pictures must be clear, in focus and show trues colors of the subject. Multiple photos is desired to help with composition and clarifying detail. Photos taken on a sunny day when the sun is low in the sky and shadows are long (early morning and late afternoon/evening) typically are best (depending on the subject).